The importance of Blog Page on your Website:
There are few people out there who have some debate on as to whether blogging is still relevant in today's social media marketing. Never the less if you own multinational company or a small business, blogging is vital to your business.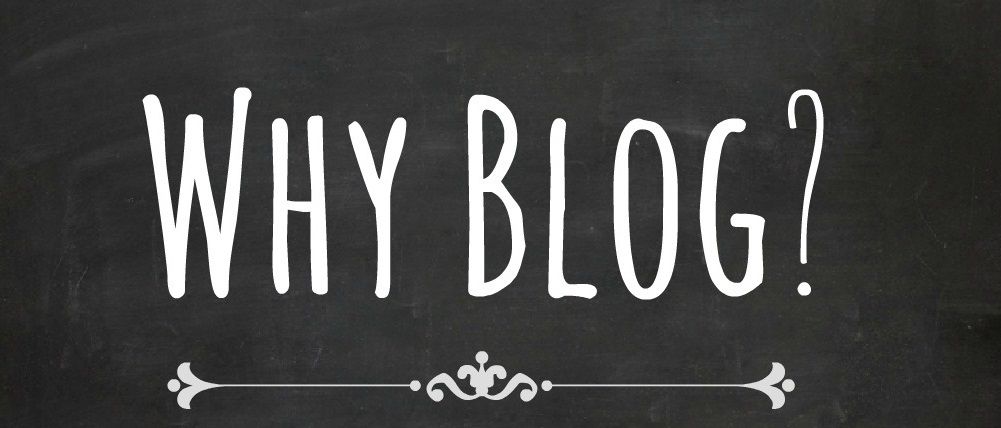 Having a well professionally written blog on your website can prevent many problems:
It adds value to your website

: Blog is highly "social media friendly" nature. By adding an eye catching and interesting taglines on each of your posts. So that which helps to grab visitors' attention who enjoys your content is likely to share it with their friends on all the social media platforms.

Encourages user interaction

: Blog helps to build an active community which keeps engaged with your content and your brand and represents the best marketing potential. A good is more likely to attract lots of potential visitors and those visitors eventually create a little community on the blog comments section. So this is a reason why interacting with blog readers in the comments section is important.

Increase Authority

: Blog can help you in gaining many chances of being ahead over your competitors whether they have a big or small business. For this particular reason, you want to become an authority to build or gain potential customers trust more rapidly that I would suggest there is no better option than through a blog.

Gain Visibility

: The main thing to know that having a blog will increase traffic by which the products and services that you are selling can be reaching out to the people there. But you need to ensure that your content is of readable, interesting and informative. Websites with blog Section increases visibility.
Here is the creative blog with the latest and advance info on web and digital solutions.
What if you don't have a blog on your website: This can be considered as a major disadvantage of not having a blog on your website. Its needs to have updates on a regular basis or else it may become outdated or unreliable. Sometimes can also consider as bad publicity when one customer is not happy with your services and products, they may get frustrated and this may affect potential customers who could see such comments and may decide not to do business with you. Another disadvantage to being taken into considered from your contact details which are published on your website through which you will find your inbox with spam emails.
You must know does your website serve what your customers need!
So now it's right time to ask "Is blog needed?" By understanding the above information, take a wise decision. If you have faced any of the mentioned factors. Mention your reviews in a comment section.
Get in touch with ultimez - the leading web Design Company or you can request a quote to us for more detail discussion.
Partager cet article